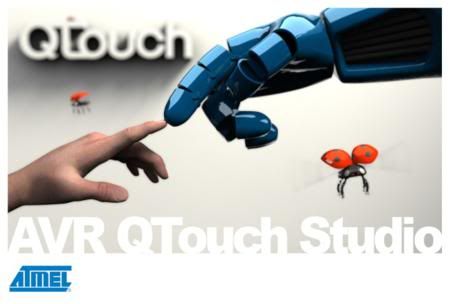 Atmel QTouch Studio is designed to provide real-time visualization QTouch data transmitted from kits QTouch Atmel, such as:
picQT600
SAM3N-EK
SAM3S-EK
AVRTS2080A
AVRTS2080B
QTouch Xplained
Also using Atmel QTouch Studio developer can perform a variety of run-time settings, including a variety of kits QTouch Atmel QTouch library settings. Users can also create their own sets of design projects to make the rendering is identical to his own design kit.
Bit depth: 32bit
Compatibility with Vista: complete
Compatible with Windows 7 full time
Language: English
License: Freeware
System requirements:
. Minimum 1.6 GHz CPU
. Minimum 512 MB RAM
. Minimum 20 - 500 (a) MB free disk space
. Minimum screen resolution of 1024x768
(a) Depends on whether or not Visual Studio Shell 2008 SP1 and. NET 3.5 SP1 is already installed.